Author(s):
Saeid Taghavi Fardood, Ali Ramazani, Sajjad Moradi

Field: Physical chemistry and chemical physics
Type: Short communication
Issue: 2017 Volume 12, no.1
Pages: 115-118

Graphical Abstract:
Present work involves synthesis of NiO nanoparticles using Arabic gum by the sol-gel method. The synthesized NiO nanoparticles were characterized by Fourier transform infrared spectroscopy (FTIR), field emission scanning electron microscopy (FESEM) and X-ray powder diffraction (XRD). It was shown that the synthesized NiO nanoparticles of cubic phase have a spherical shape and an average size of 34 nm.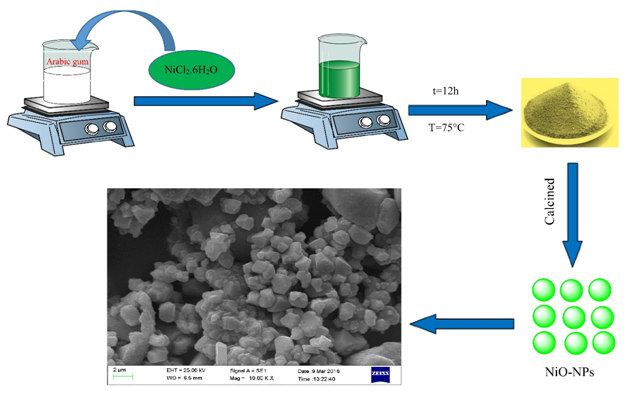 Downloads:
514