INVESTIGATION OF VARIOUS INFLUENCING FACTORS OF HYDROTHERMAL SYNTHESIS OF ANALCIME ZEOLITE
Author(s):
Gunel Mamedova, Gunel Nasirli

Field: Ecological chemistry
Type: Research paper
Issue: 2021 Volume 16, no.1
Pages: 60-67

Keywords:
analcime, hydrothermal synthesis, natural mineral, zeolite, crystallization.
Full Text (PDF):
Download
Abstract (PDF)
Graphical Abstract:
This study presents an investigation of the use of the natural mineral of Nakhchivan Autonomous Republic to produce analcime zeolite of potential practical importance. The influence of temperature and crystallization time, the concentration of alkaline solution and mineralizer on the process of synthesis of analcime has been evaluated. The optimal conditions established for the synthesis of pure analcime with a 100% degree of crystallinity are as follows: temperature of 180°C, alkaline and mineralizer solution of 10-15% KOH and 5-10% KCl and processing time of 50 hours. It has been shown that the presence of the KCl mineralizer promotes the production of pure analcime with a 100% crystallinity, and the natural mineral of Nakhchivan represents a good source for the synthesis process.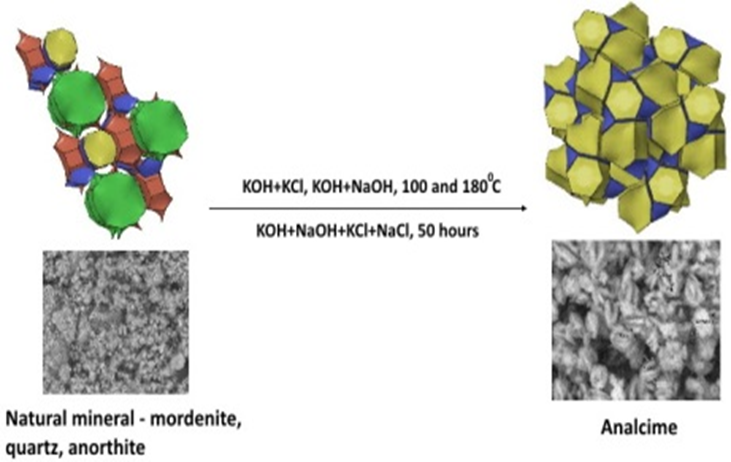 Downloads:
391