Field: Physical chemistry and chemical physics
Type: Research paper

density-functional theory, reaction mechanisms, intra-molecular Williamson's ether synthesis, epoxide, halohydrin.
Graphical Abstract:
DFT computations identify the effects that enable the synthesis of geometrically-strained epoxide from deprotonated halohydrins. These computations also explain the preference for the formation of larger cyclic ethers with five-atom rings over six-atom-rings. Increased temperature favors elimination over S
N
2 only when the reacting moieties are part of separate molecules.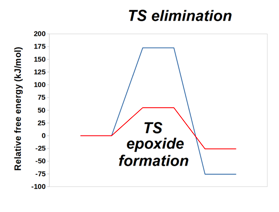 Downloads: 5
Field: Physical chemistry and chemical physics
Type: Research paper

phase equilibria, lanthana, lutetia, erbia, lattice parameter.
Graphical Abstract: The isothermal section of the La2O3–Lu2O3–Er2O3 phase diagram at 1250°C has the characteristic three one-phase fields (A-La2O3, R, C-Lu2O3(Er2O3)) corresponding to solid solutions based on starting components and two two-phase fields (C + R, A + R) between them.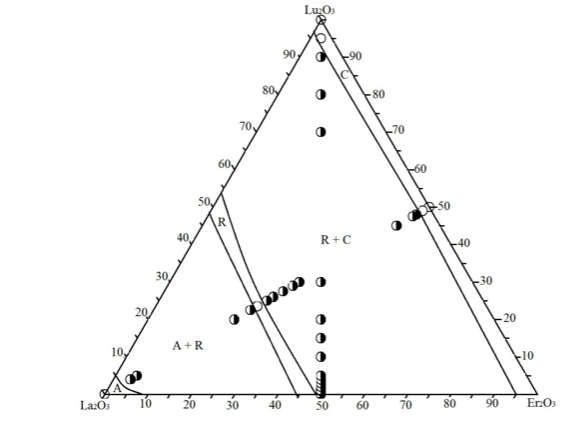 Downloads: 6
Field: Inorganic and coordination chemistry
Type: Research paper

carbohydrazide, o-vanillin, syn-anti isomer, X-ray diffraction, NMR spectroscopy.
https://doi.org/10.19261/cjm.2023.1074

Supplementary Material (PDF)
Graphical Abstract: The crystal structure of 1,5-bis(2-hydroxy-3-methoxybenzylidene) carbonohydrazide (1) was determined by X-ray single crystal diffraction study. In solid-state the molecule adopts the anti keto conformation, while NMR studies proved evidence on the presence of its syn tautomer in DMSO solution.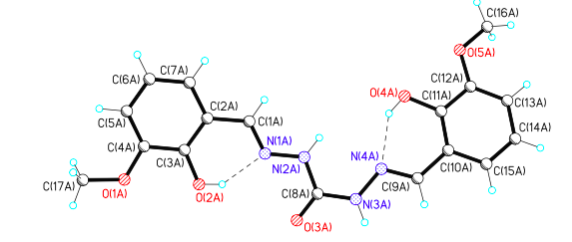 Downloads: 8
Field: Industrial chemistry
Type: Research paper

mine water, softening, aluminum coagulant, sulphate, hardness ion.
Graphical Abstract: In this paper the process of reagent desalination of mineralized mine waters was studied. Reagents 5/6 aluminum hydroxochloride and sodium aluminate were used during liming. Complex processing of waste generated during reagent water treatment allows to create a low-waste technology for the purification of mineralized water.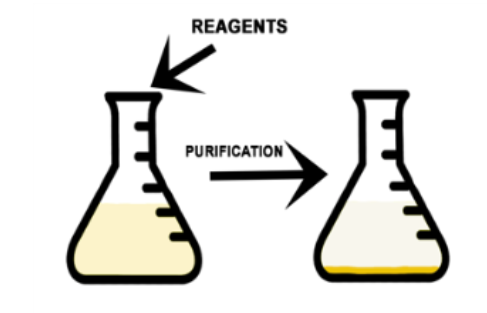 Downloads: 7
Field: Physical chemistry and chemical physics
Type: Invited paper

adiabatic potential, electronic degeneracy, Jahn-Teller effect, pseudo Jahn-Teller effect, spontaneous symmetry breaking.
Graphical Abstract:
This paper discusses the notion of symmetry of polyatomic systems defined as invariance under transformations, and showes that this important property of atomic matter is extremely vulnerable, and may undergo internal breakdown, subject to the presence of electronic degeneracy or pseudodegeneracy. It is shown that electronic degeneracy and its extended form, called pseudodegeneracy, are actually the only source of spontaneous symmetry breaking (SSB) in nature, including all forms of matter, beginning with elementary particles, via nuclei, atoms, molecules, and solids. Theoretically, the vulnerability of the notion of symmetry is due to the fact that, following quantum mechanics, the separation of the motion of electrons and nuclei (and, similarly, the separation of motions of elementary particles) is approximate, and hence the classical notion of polyatomic space configuration is approximate too, with SSB as one of its main violation.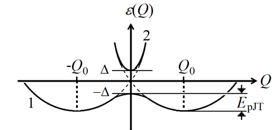 Downloads: 4