Author(s):
Alexandru Ciocarlan, Ion Dragalin, Aculina Aricu, Lucian Lupascu, Nina Ciocarlan, Violeta Popescu

Field: Natural product chemistry and synthesis
Type: Research paper
Issue: 2018 Volume 13, no.2
Pages: 63-68

Graphical Abstract:
The chemical composition of industrially obtained
Levisticum officinale
W.D.J. Koch (lovage) essential oil of Moldovan origin was analysed by means of chromatographic (GC-MS) and spectral (IR, 1H and 13C NMR) methods. The obtained results show that the main components of
L. officinale
essential oil are monoterpenic hydrocarbons which make up to 53.50% of the total number of components.
L. officinale
essential oil is also characterized by a high content of oxygenated monoterpenes (alcohols, cetones and esters), which reaches up to 33.60%. For the first time the presence of 6-butyl-cyclohepta-1,4-diene (0.56%) and 7-formyl-4-methyl-cumarine (0.15%) in lovage essential oil is reported. Antibacterial and antifungal activities of mentioned oil were evaluated in vitro on five strains of microorganisms. It was found that lovage volatile oil (
L .officinale
) exhibits high antibacterial and antifungal properties in the range of concentrations 0.015-0.030%.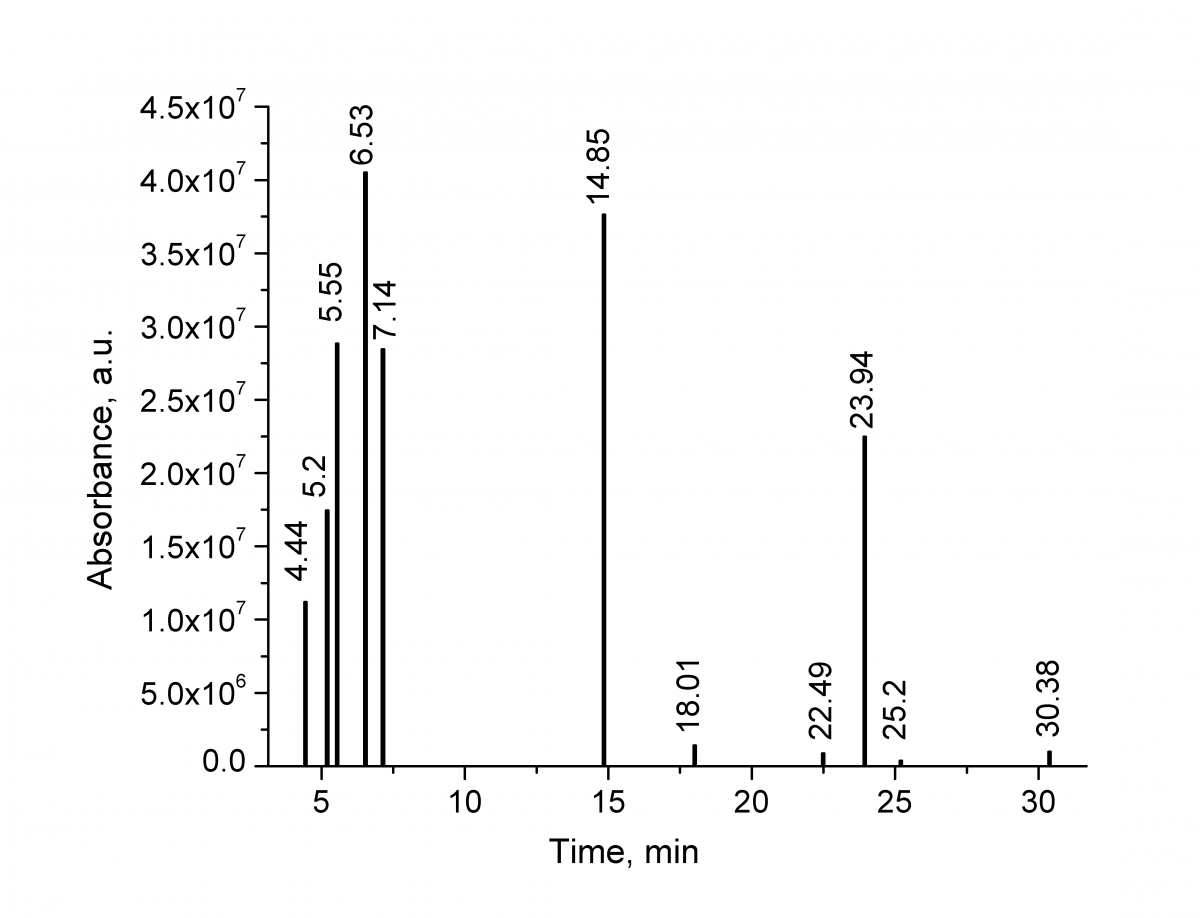 Downloads:
228