EFFECT OF COPPER CONCENTRATION ON THE GROWTH OF METHYLOCOCCUS CAPSULATUS (STRAIN М)
Author(s):
Lidia Avdeeva, Rudolf Gvozdev

Field: Ecological chemistry
Type: Short communication
Issue: 2017 Volume 12, no.1
Pages: 110-114

Keywords:
copper, biosorption, Methylococcus capsulatus, methanobactin.
Full Text (PDF):
Download
Graphical Abstract:
Growth of Methylococcus capsulatus (M) under different copper content in the growth medium has been studied. Excess of copper is sorbed in cytoplasm and on the cell surface. Growth of M. capsulatus (М) under copper-limited and copper-excess growth conditions is accompanied by increase of methanobactin secretion into the growth medium.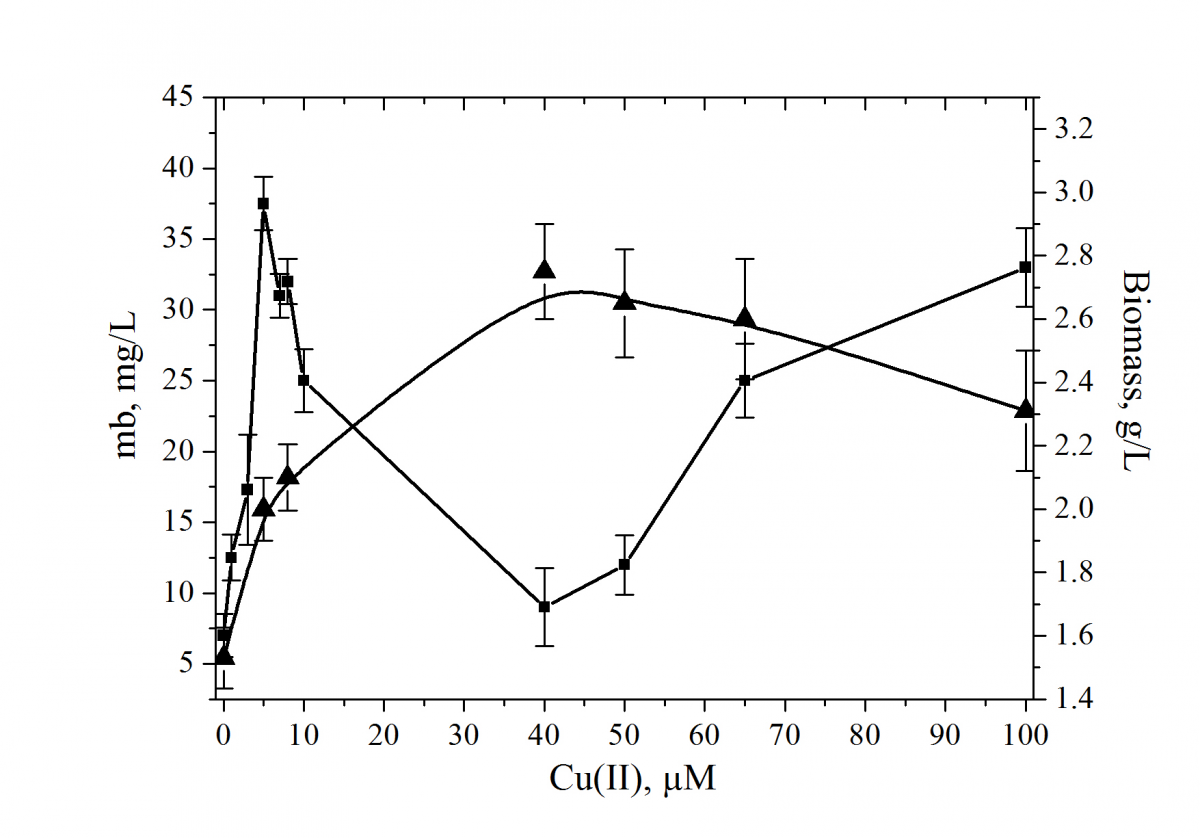 Downloads:
74