Author(s):
Nur Nadira Hazani, Yusairie Mohd, Sheikh Ahmad Izaddin Sheikh Mohd Ghazali, Nur Nadia Dzulkifli

Field: Physical chemistry and chemical physics
Type: Research paper
Issue: 2019 Volume 14, no.1
Pages: 98-106

Abstract (PDF)
Graphical Abstract:
The inhibitive effects of 2-acetylpyridine 4-ethyl-3-thiosemicarbazone (HAcETSc) and dichlorophenyltin(IV) 2-acetylpyridine 4-ethyl-3-thiosemicarbazone (Sn(HAcETSc)PhenCl2) for mild steel in 1 M HCl solution at different concentrations were investigated using electrochemical measurements and scanning electron microscopy analysis. The result of electrochemical measurement found that the inhibition efficiency increased with inhibitors' concentration. Moreover, it was shown that that Sn(HAcETSc)PhenCl2 had a better inhibitive effect than HAcETSc.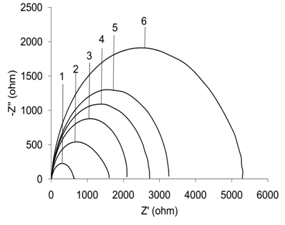 Downloads:
306