INFLUENCE OF ACID MODIFICATION OF NATURAL PHLOGOPITE ON CATALYTIC ACTIVITY OF SUPPORTED Pd(II)-Cu(II) COMPLEXES IN THE REACTION OF OXIDATION OF CARBON MONOXIDE BY ATMOSPHERIC OXYGEN
Author(s):
Anna Nazar, Tatyana Rakitskaya, Tatyana Kiose

Field: Physical chemistry and chemical physics
Type: Research paper
Issue: 2022 Volume 17, no.1
Pages: 47-55

Keywords:
phlogopite, acid treatment, carbon monoxide, low temperature oxidation, Wacker-type catalyst.
Full Text (PDF):
Download
Abstract (PDF)
Graphical Abstract:
The paper presents original results on the of nitric acid concentrations effect on structure, morphology, protolytic properties and the activity of low-temperature carbon monoxide oxidation catalysts based on acid-modified phlogopite (Н-Phl-1) and K2PdCl4, Cu(NO3)2, KBr base components. The obtained samples were characterized by XRD, SEM, FT-IR spectroscopy and pH metric method. The obtained catalyst Pd(II)-Cu(II)/8H-Phl-1 can be recommended for use in respiratory devices.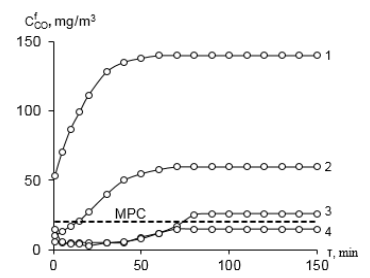 Downloads:
100