Author(s):
Camila Delinski Bet, Lucas Henrique Waiga, Cristina Soltovski de Oliveira, Luiz Gustavo Lacerda, Egon Schnitzler

Field: Food chemistry
Type: Research paper
Issue: 2017 Volume 12, no.2
Pages: 13-18

Abstract (PDF)
Graphical Abstract:
Avocado seeds starch was investigated after the modification with lactic acid using thermogravimetry and differential thermal analysis, differential scanning calorimetry, X-ray powder diffraction and scanning electron microscopy. After the modification, there was a decrease in the thermal stability of the starch, also the parameters measured by differential scanning calorimetry showed lower values. There was no difference in the morphology of the granules, which presented an oval and rounded shape.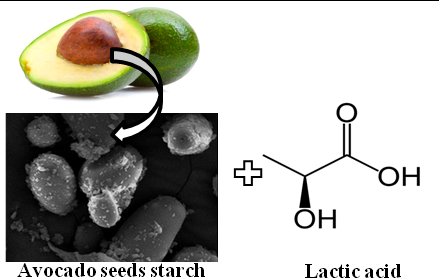 Downloads:
122