NEW COMPOSITE SORBENTS FOR CAESIUM AND STRONTIUM IONS SORPTION
Author(s):
Mykola Kartel, Vita Galysh

Field: Ecological chemistry
Type: Research paper
Issue: 2017 Volume 12, no.1
Pages: 37-44

Keywords:
lignocellulose-inorganic sorbent, caesium ion, strontium ion, sorption efficiency, distribution coefficient.
Full Text (PDF):
Download
Abstract (PDF)
Graphical Abstract:
Composite lignocellulose-inorganic sorbents derived from plant residues of agriculture and food industry, modified with ferrocyanides of d-metals and hydrated antimony pentoxide were prepared. Caesium and strontium ions removal from water was tested by radiotracer method. Sorption of heavy metal ions, methylene blue, gelatin, vitamin B
12
was also studied.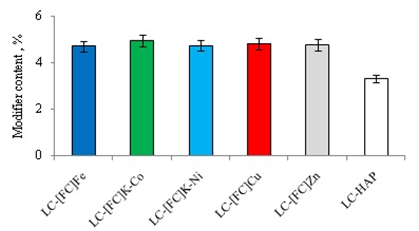 Downloads:
124