NMR STUDIES OF SOME Zn AND Cd COORDINATION COMPOUNDS BEARING 1,2-CICLOHEXANEDIONEDIOXIME
Author(s):
Elena Gorincioi, Eduard Coropceanu

Field: Inorganic and coordination chemistry
Type: Research paper
Issue: 2018 Volume 13, no.2
Pages: 38-47

Keywords:
NMR, zinc, cadmium, oxime, homodinuclear complex, coordination polymer.
Full Text (PDF):
Download
Graphical Abstract:
A series of homobi- and polynuclear zinc and cadmium coordination compounds supported by 1,2-cyclohexanedionedioxime and bridging bidentate ligands: 4,4'-bipyridyl, 1,2-bis(4-pyridyl) ethane, 1,3-bis(4-pyridyl) propane and dipiridil sulfide were characterized by the experimental techniques of
1
H and
13
C NMR spectroscopy. Individual NMR data of compounds are consistent with their assignment as complexes.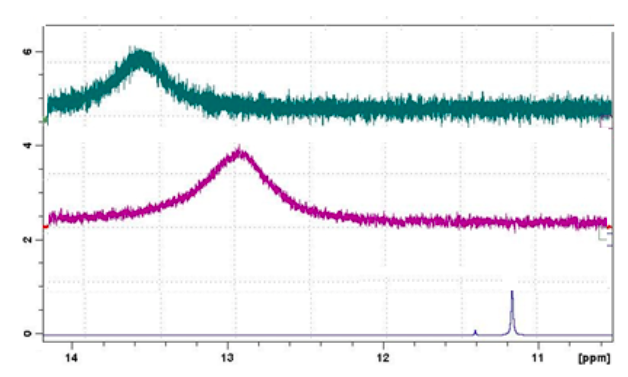 Downloads:
92