Author(s):
Dhanraj Kamble, Anil Shankarwar, Yuvraj Sarnikar, Radhakrushna Tigote, Mubarak Shaikh, Pravin Chavan

Field: Organic chemistry
Type: Research paper
Pages: 7

Graphical Abstract:
Herein, an efficient one-pot synthesis is described, of substituted benzimidazole derivatives (3a-j) from a condensation of various o-phenylenediamine (1a-j) aromatic aldehyde (2a-j) using ZnFe2O4 as a nano-catalyst under ultrasonic irradiation conditions. All forms of aldehydes with an electron releasing or electron –withdrawing substituent have a significant yield. The catalyst can easily be recovered after completion of the reaction and reused without affecting its activity. Prepared benzimidazole derivatives showed moderate to good anti-tuberculosis results.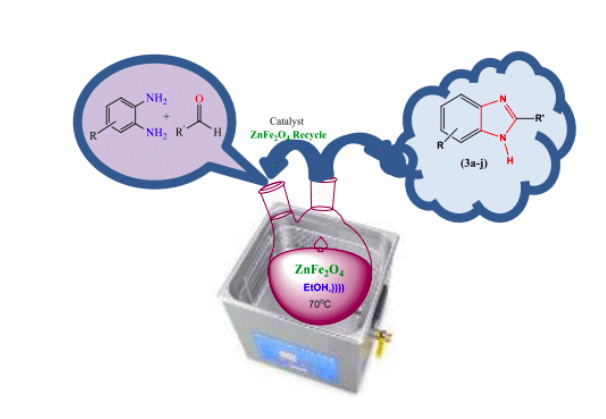 Downloads:
8