OXAZIRIDINE (C-CH3NO), C-CH2NO RADICALS AND CL, NH2 AND METHYL DERIVATIVES OF OXAZIRIDINE; STRUCTURES AND QUANTUM CHEMICAL PARAMETERS
Author(s):
Mohammad Taghi Taghizadeh, Morteza Vatanparast, Saeed Nasirianfar

Field: Physical chemistry and chemical physics
Type: Research paper
Issue: 2015 Volume 10, no.2
Pages: 77-88

Keywords:
oxaziridine, DFT, Fukui function, vertical ionization energy, adiabatic ionization energy.
Full Text (PDF):
Download

DOI:
dx.doi.org/10.19261/cjm.2015.10(2).10


Graphical Abstract:
Oxaziridine [c-CH3NO (X1A)], c-CH2NO (X2A) radicals and Cl, NH2 and methyl derivatives of oxaziridine structures have been optimized via DFTB3LYP level of theory using 6-311++G (d, p) basis set. Population analysis had been carried out. Vertical ionization energy (VIE) and adiabatic ionization energy (AIE), Fukui indices and some quantum chemical parameters were calculated. N-O bond was determined as weakest bond in oxaziridine triangle. The effect of electron withdrawing and electron donating groups on stability of weakest bond were assessed.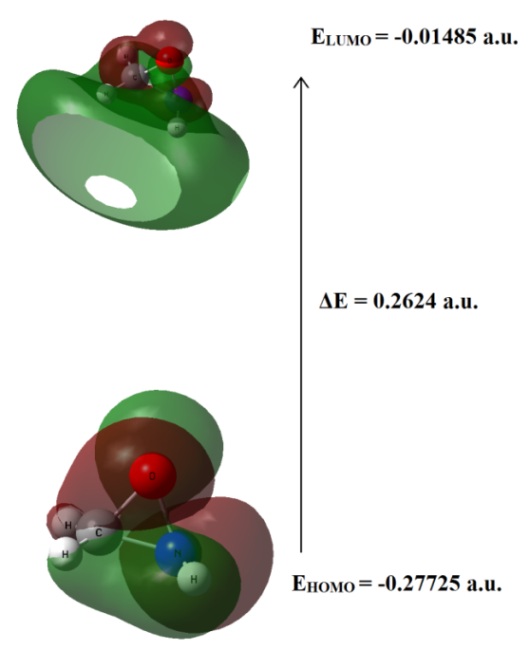 Downloads:
38