PROCESSES UNDERLINING THE ACTION OF PESTICIDES ON ECOSYSTEMS AND HUMAN ORGANISM
Author(s):
Elena Saratovskikh

Field: Ecological chemistry
Type: Review
Issue: 2017 Volume 12, no.1
Pages: 20-28

Keywords:
pesticides, adenosine triphosphate, NADH-oxidoreductase, nucleotides.
Full Text (PDF):
Download
Abstract (PDF)
Graphical Abstract:
This article is devoted to the study of the mechanism of action of pesticides as compounds with a high complexing capacity for metals, nucleotides and enzymes. The sum of these effects is the cause of almost all diseases of modern man, and including - cancer. It is very necessary to ban the use of pesticides to save our world, ecosystems and human and the population health improvement.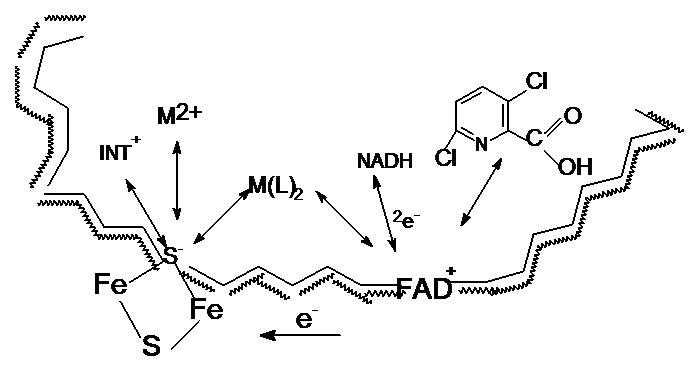 Downloads:
69