Author(s):
Angela Gurev, Veronica Dragancea, Alexei Baerle, Natalia Netreba, Olga Boestean, Svetlana Haritonov, Boris Gaina

Field: Food chemistry
Type: Research paper
Issue: 2022 Volume 17, no.2
Pages: 50-61

Abstract (PDF)
Graphical Abstract:
The composition of the lipophilic and hydrophilic extracts from the Feteasca Neagra ground seeds, grown in three different vineyards, was studied. The physicochemical indicators of the seeds, the oil quality indicators and the total content of polyphenols and flavonoids in the extracts were determined. Some phenolic and flavanol constituents were identified and quantified using reversed-phase HPLC by gradient-elution. The Trolox equivalent antioxidant capacity assay proved the increased antioxidant activity of the hydrophilic extracts, with the highest DPPH• scavenging effect of almost 91.70 and 93.81%, an equivalent of 281.66 and 288.27 µM/L Trolox. It was concluded that the seeds recovered from Feteasca Neagra by-products are a rich source of functional compounds, with significant antioxidant properties.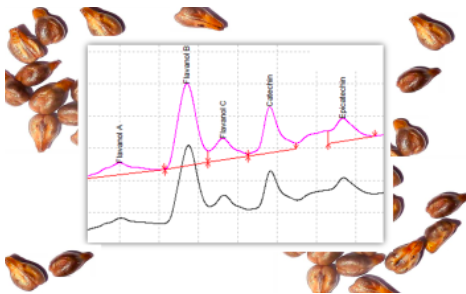 Downloads:
36