RECENT TRENDS IN ALGINATE, CHITOSAN AND ALGINATE-CHITOSAN ANTIMICROBIAL SYSTEMS
Author(s):
Albert Ivancic

Field: Supramolecular chemistry
Type: Research paper
Issue: 2016 Volume 11, no.2
Pages: 17-25

Keywords:
alginate, chitosan, antimicrobial system, ionotropic gelation, drug.
Full Text (PDF):
Download
Graphical Abstract:
Present work outlines the main synthetic approaches for the preparation of antimicrobial systems based on alginate (1) and chitosan (2) polymers as well as identifies potential areas of their application. Various techniques used for preparation, applications and usefulness of these systems as carriers of antimicrobial compounds are also discussed.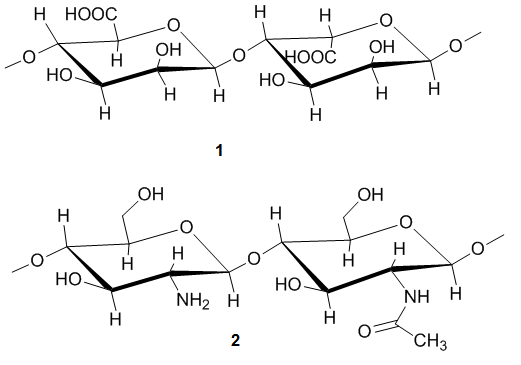 Downloads:
102