Author(s):
Petru Spataru, Igor Povar, Elena Mosanu, Ana Trancalan

Field: Ecological chemistry
Type: Research paper
Issue: 2015 Volume 10, no.2
Pages: 26-32


DOI:
dx.doi.org/10.19261/cjm.2015.10(2).02


Graphical Abstract:
The influence of substrates on the oxidation of reduced toxic forms of nitrogen in river water was investigated by laboratory modelling. Granite and expended clay accelerate the oxidation of ammonium and nitrite ions from 2 to 4 times. The presence of calcium carbonate in water hinders the oxidation of nitrogen in the polluted water.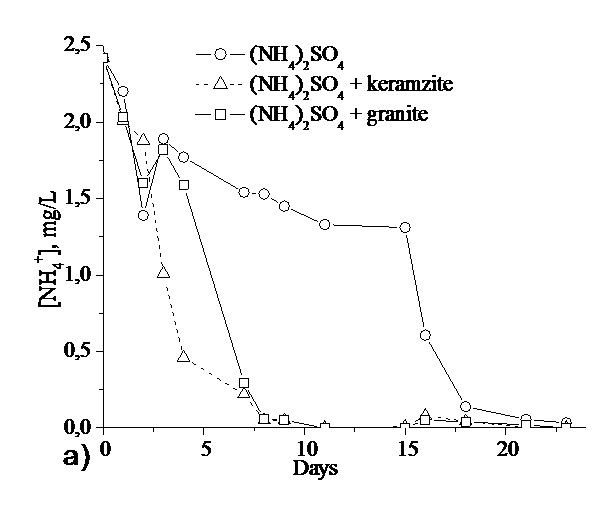 Downloads:
49