Author(s):
Viorina Gorinchoy

Field: Inorganic and coordination chemistry
Type: Research paper
Issue: 2020 Volume 15, no.2
Pages: 62-68

DOI:
http://dx.doi.org/10.19261/cjm.2020.758
Abstract (PDF)
Graphical Abstract:
A new tetra-homonuclear iron(III) cluster, [Fe
4
O
2
(Sal)
4
(H
2
O)
6
]·4DMA·0.75H
2
O, where Sal= salicylic acid and DMA=
N
,
N
-dimethylacetamide consolidated
via
two
µ
3
-oxo- and four salicylate-bridges was synthesized and characterized by IR spectroscopic method as well as by single crystal X-ray diffraction analysis. The structure of the obtained tetranuclear compound consists of four FeIII atoms in a "butterfly" arrangement. The coordination sphere of each of the two central FeIII atoms is generated by two
μ
3
-oxo-bridging atoms and four oxygen atoms provided by the tridentate-bridging Sal
2-
ligands, while the coordination polyhedron of another two iron atoms involve six oxygen atoms from three water molecules, two salicylic and one
μ
3-oxigen atom. The Fe-O distances within Fe-O-Fe bridge are of 2.102(3) Å (for wing-body) and 2.038(3) Å (for body-body).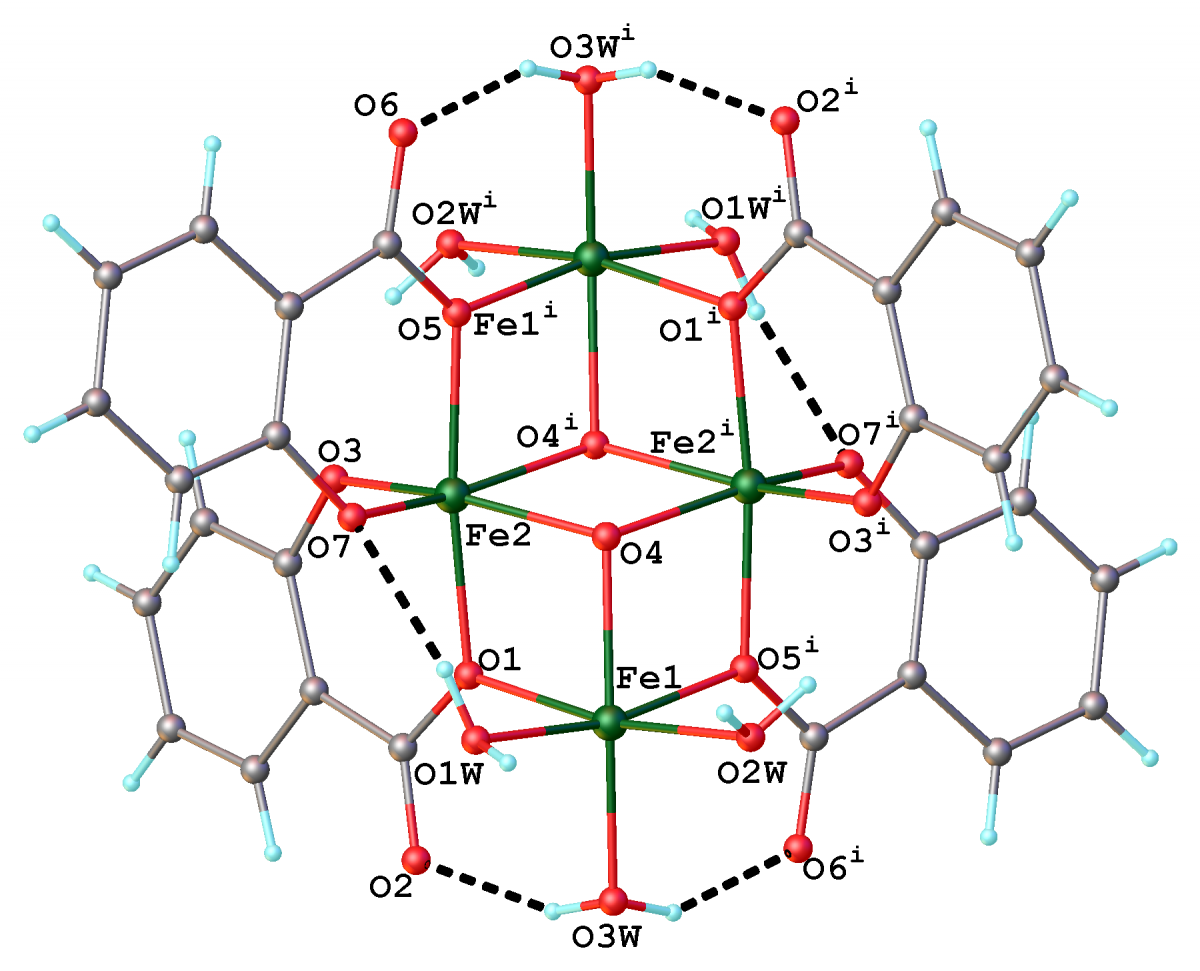 Downloads:
110