Author(s):
Ozan Süleyman Ürgüt, Aydin Tavman, Muazzez Gürgan Eser

Field: Inorganic and coordination chemistry
Type: Research paper
Issue: 2022 Volume 17, no.2
Pages: 73-83

Abstract (PDF)

Supplementary Material (PDF)
Graphical Abstract:
6-Chloro-2-ferrocenyl-1
H
-benzimidazole and (
E
)-((4-chloro-2-hydroxyphenylimino)methyl)ferrocene ligands and their Fe(III), Co(II), Cu(II), Zn(II) and Pd(II) complexes were synthesized. The structure of ligands and metal complexes has been investigated by different methods. In addition, magnetic moment, molar conductivity measurements and antibacterial activity of the ligands and the complexes were investigated.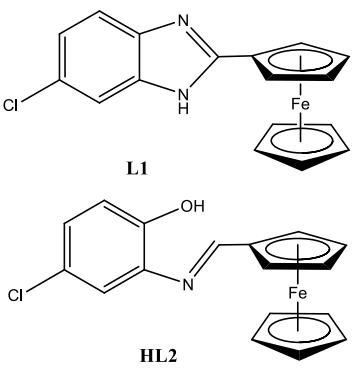 Downloads:
45