Author(s):
Oksana Stavinskaya, Iryna Laguta, Olga Kazakova, Pavlo Kuzema, Tudor Lupascu

Field: Physical chemistry and chemical physics
Type: Short communication
Issue: 2018 Volume 13, no.2
Pages: 89-92

Abstract (PDF)
Graphical Abstract:
Enoxil-silica composites with various Enoxil-to-silica ratios were prepared by mechanical mixing of the biologically active Enoxil and fumed silica powders. The hygroscopic properties of the composites were studied by the gravimetric method. . It was found that hygroscopicity is reduced by 30÷40% when the Enoxil-to-silica mass ratio in the composites is 0.15÷0.35.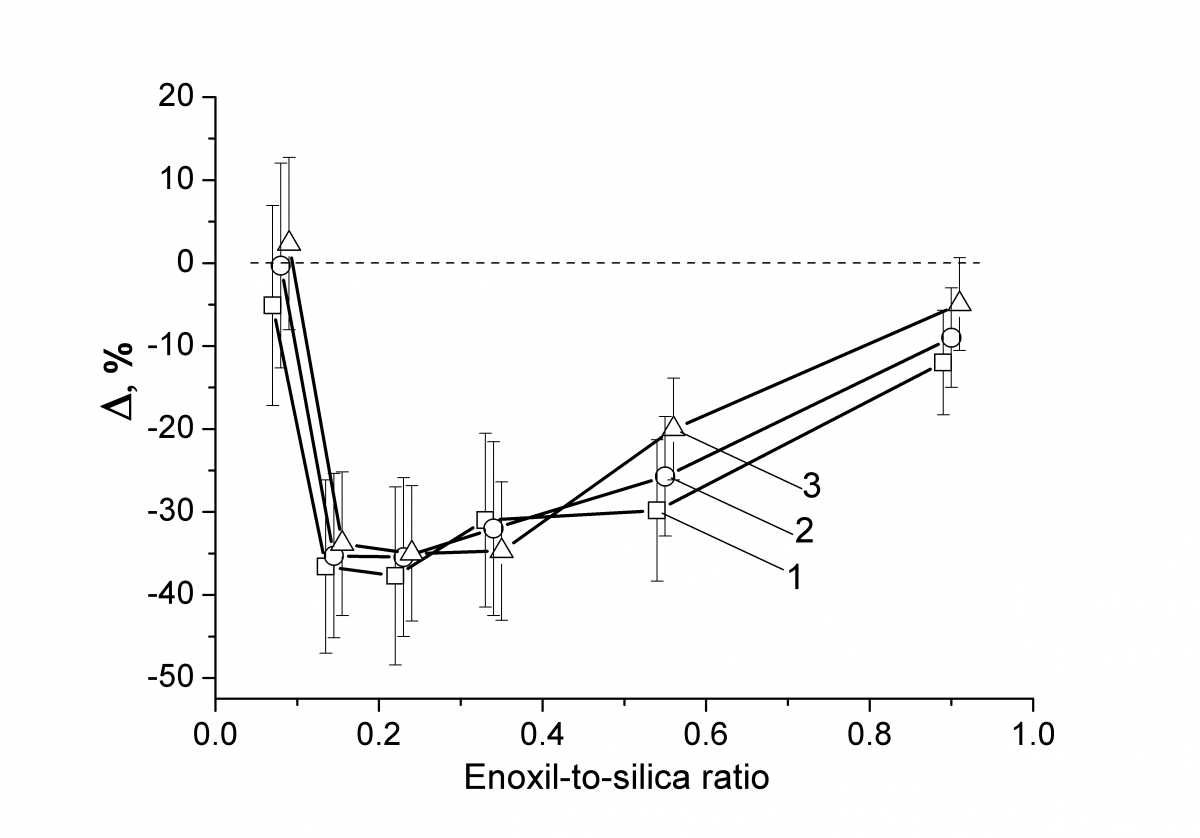 Holding time in desiccators: 92 (1), 141 (2) and 365 (3) days.


Downloads:
79