Author(s):
Keivan Akhtari, Keyumars Hassanzadeh, Bahareh Fakhraei, Ghazal Akhtari

Field: Physical chemistry and chemical physics
Type: Research paper
Issue: 2016 Volume 11, no.2
Pages: 84-92

Graphical Abstract:
In this study, we have shown that FDDNP as a functional fluorescent biomarker has high performance in near-infrared region. The best predicted working wavelength belongs to Ti:sapphire laser (880 nm). The employed near-infrared (NIR) wavelengths reduce scattering and maximize tissue penetration.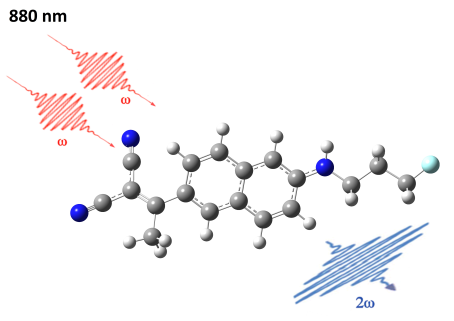 Downloads:
47