VOLATILE COMPOUNDS IDENTIFIED IN TRADITIONAL CROATIAN COW'S AND GOAT'S CHEESES MATURED IN LAMBSKIN SACK DETERMINED BY GC-MS ANALYSIS
Author(s):
Ani Radonić and Marina Zekić

Field: Food chemistry
Type: Research paper
Issue: 2023 Volume 18, no.1
Pages: 61-69

Keywords:
headspace solid-phase microextraction, ultrasonic solvent extraction, traditional cheese.
Full Text (PDF):
Download
Abstract (PDF)
Graphical Abstract:
The aim of this study was to determine the volatile compounds of Croatian cheeses in a sack of lamb skin produced from either raw cow's or goat's milk and relate them to the aroma of these traditional cheeses. Cheese extracts were obtained by headspace solid-phase microextraction and ultrasonic solvent extraction and analysed by gas chromatography-mass spectrometry.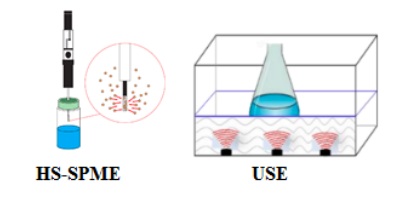 Downloads:
68