Author(s):
Fliur Macaev

Field: Organic chemistry
Type: Review
Issue: 2006 Volume 1, no.1
Pages: 36-49


DOI:
dx.doi.org/10.19261/cjm.2006.01(1).10


Graphical Abstract:
Literature data on utilization of acetyl group of aryl-1-ethanones (acetophenones) for the synthesis of organic compounds is generalized. Different approaches of preparation of aromatic compounds by chemical transformations of methyl as well as keto- group of titled compounds are systematized. Examples of the synthesis of organic compounds based on products of primary transformations of aryl-1-ethanones are considered.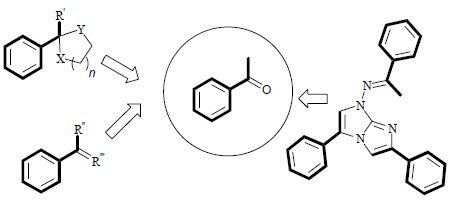 Downloads:
15