Author(s):
Pezhman Zolfaghari, Neda Imani Payandeh, Mortaza Golizadeh, Afzal Karimi, Amirali Ebadi Fard Azar

Field: Industrial chemistry
Type: Research paper
Issue: 2020 Volume 15, no.2
Pages: 54-61

Graphical Abstract:
This paper presents the development and optimization of a new approach which combines the utilization of activated carbon and glucose oxidase enzyme for decolourisation of beet sugar syrup. The combining of the physical adsorption with the enzymatic reaction was managed to improve the decolourisation of beet sugar syrup from 35.29 to 83.68% compared to the basic adsorption by activated carbon after 120 min of operation under the optimum conditions. The maximum decolourisation efficiency by the coupled process was achieved at glucose oxidase dosage of 0.07 g, glucose concentration of 20 mM, and solution pH 7 at the temperature of 30ºC using 0.01 g of activated carbon particles. Given the high effectiveness, reusability, and the eco-friendly nature of the process, the proposed method can serve as an alternative to ordinary decoloursation techniques.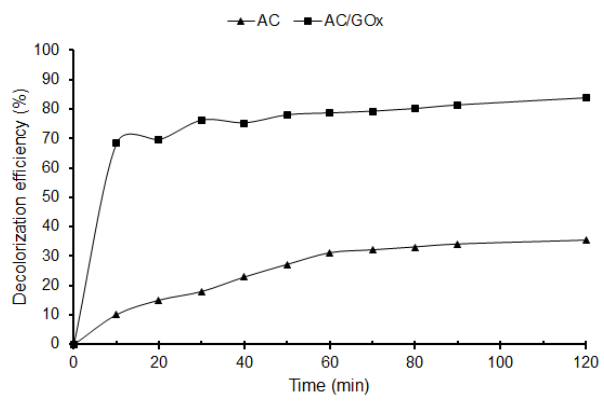 Downloads:
90